Why Choose Rudolph Volkswagen?
Welcome to Rudolph Volkswagen! If you are getting yourself ready for that same old stuffy car shopping experience, we are sorry to disappoint you, but we do things a little differently here. Searching for a new or used vehicle in El Paso, TX is supposed to be a fun and enjoyable time for you and all of us here at Rudolph Volkswagen are dedicated to making it that way. This means no more cheesy sales pitches, no awkward pressure to make a decision now and no more feeling like just another number.
Right now is the perfect time for any new vehicle shopper to be looking at Volkswagen. For years now, Volkswagen has been producing some of the highest rated vehicles in their classes, making each model an amazing value! Here at Rudolph Volkswagen we stock a wide selection of the most popular new Volkswagen models in El Paso, TX so there is always something for everyone. Rudolph Volkswagen also has a great used vehicle inventory for you to shop from as well. To get started today, or if you have any questions, give us a call today at (877) 678-7361, contact us online or stop by our dealership conveniently located at 5505 S. Desert Blvd., El Paso, TX 79932.
Salesperson of the Month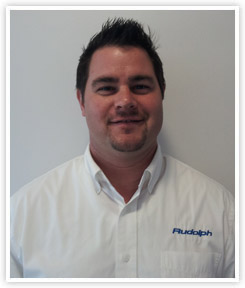 Tim Johns is from Michigan originally. His wife is originally from El Paso and they have two children with one on the way! Tim has been here for 4 years and loves the Desert Southwest. Tim has consistently been a top finisher for the last 4 months.